Acted as product manager, documentation specialist, responsible for conducting interviews, research analysis, prototyping, usability testing, and visual design.
Design a way for service operators to receive and carry out jobs while providing and capturing data along the way.
- Create an online platform where users can

easily take picture

s and

fill in form fields

.
- Provide service operators with an

easy way to understand the requirements

on the job.
- Create a way that all the

data collected

by the service operators is sent to main operations in

one cohesive document

.
• S.O.'s (Service Operators) have smartphones, are tech savvy
• S.O.'s have a routine for collecting data
• S.O.'s want an easier way to collect and send data
• S.O.'s are logging in data as they do their job
• The different markets perform their tasks/jobs differently
• S.O.'s provide their own transportation
Field research consisted of:
Two event flower pick-ups
• Observed how S.O.'s are currently performing   required tasks
• Interviewed about their job requirements, pain points, and what was working well
• Noted work flows, routines, and tasks for a better understanding of their habits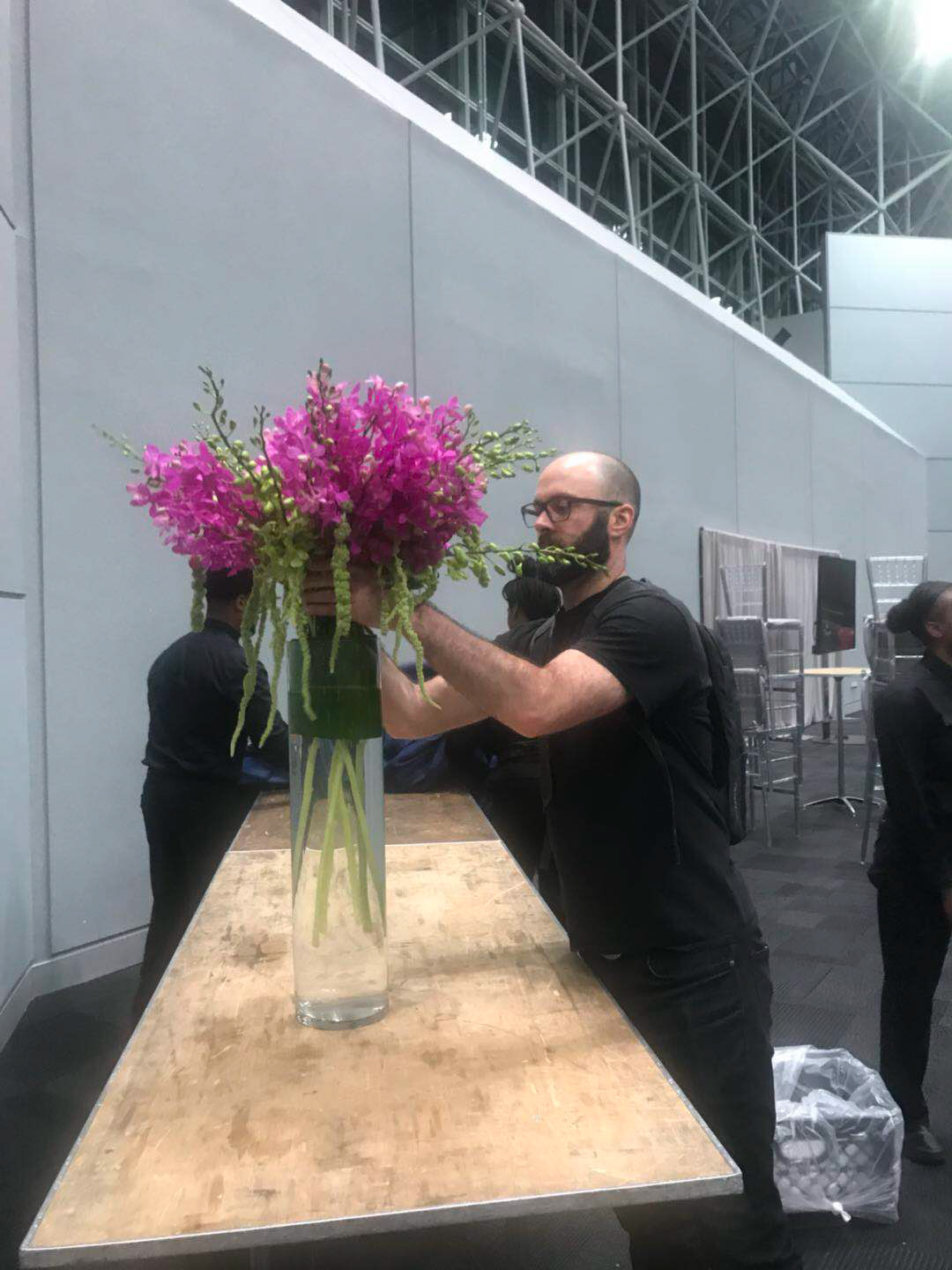 Ranging in age from early 30's to 60's. 8 male and female participants were spread out over 5 different regions and markets across the country.
Questions were conducted through phone calls, video-chatting, and face-to-face. We partnered up so each session had an interviewer and note-taker.
After laying the foundation of the interview, the conversation turned to gathering information on background, work and technology experience, storytelling, and probing into responses that triggered emotional ties.
Gathering all the findings from our interviews, we conducted an affinity mapping exercise to

find insights

, connections and associations between our

user needs

,

goals

and 

demographic

data.
• All companies provide locations and vehicles
• Most S.O.'s work part-time
• Few companies provided training
• There's a market opportunity for digital tool
• Average steps to accomplish user goal: 5
• Input starts with a picture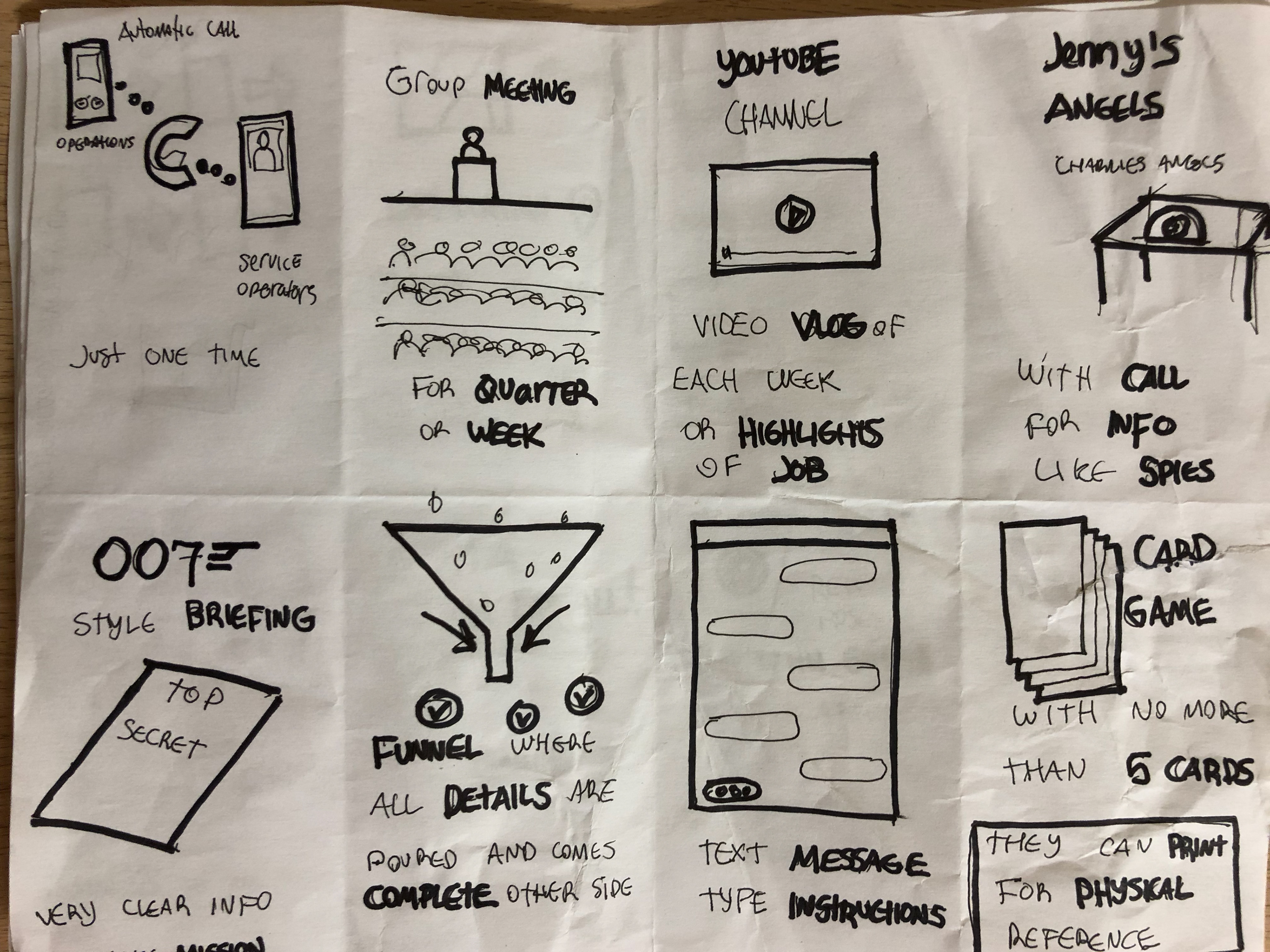 Goal: How quickly and efficiently can the user complete their required tasks?
- 10 participants were tested using tools like

Zoom

and

Invision
- In person and remote testing
Does the user have enough information to complete the job?
- If yes, is there information that they can do without?
- If no, what other information do they need to reach their goal?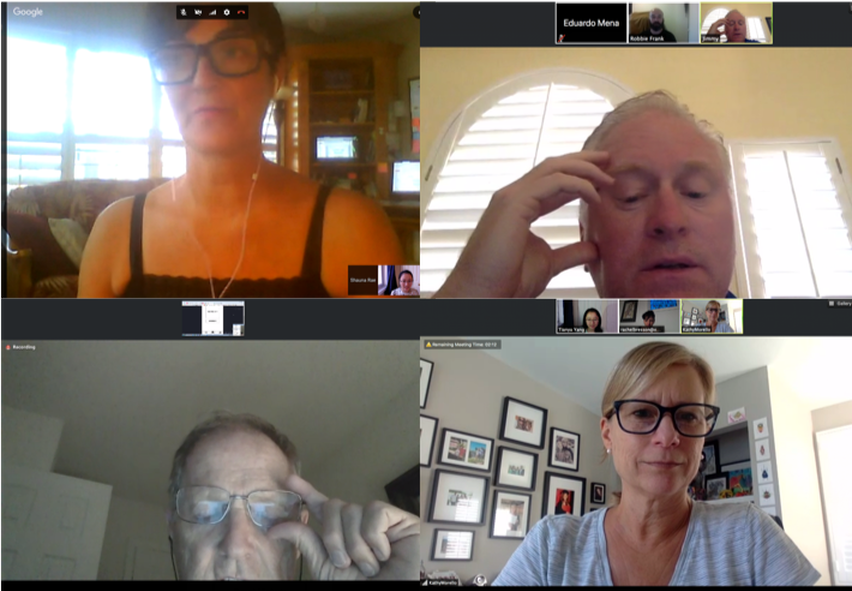 Issues found by users categorized in order of severity by using the

"Dumas and Redish Severity Scale"

:
Level 1: High Priority - Prevents task completion
Level 2: Medium Priority - Creates significant delay and frustration
Level 3: Low Priority - Minor effect on usability
Level 4: Future Enhancement - Subtle and possible enhancements/suggestions
Team collaboration and collaborative design thinking

 were critical to both idea generation and the facilitation of core team alignment and decision making. 



Conducting field studies

 with service operators, along with 

user data from research, interviews, and testing

 provided invaluable input and ongoing feedback that helped us craft, then iterate an experience that not only delivered on core business needs but also excited users.

With

streamlining communications

being a main goal of the project, the team, client, and stakeholders having an open and transparent dialogue during the planning and discovery phase were critical to the development of clear objectives and a realistic timeline for the project.
Research:

 

Dive deeper into competitors, various technologies, ethnographic research, and more usability testing



Hi-Fi Prototype: 

Flush out more functions, microinteractions, and mini-animations



Secondary Flows: 

Expansion on secondary persona, Crew Member



Development Handoff: 

Package and continue to collaborate